Touchscreen has been widely applied to multiple industries and scenarios nowadays. It plays the role of the input component (touch panel) and output component (display panel) of a device. The applications of touchscreen can be generally categorized into seven types. They are personal consumer electronics, gaming machines, KIOSK machines, HMIs, POS systems, infotainment systems, and smart appliances.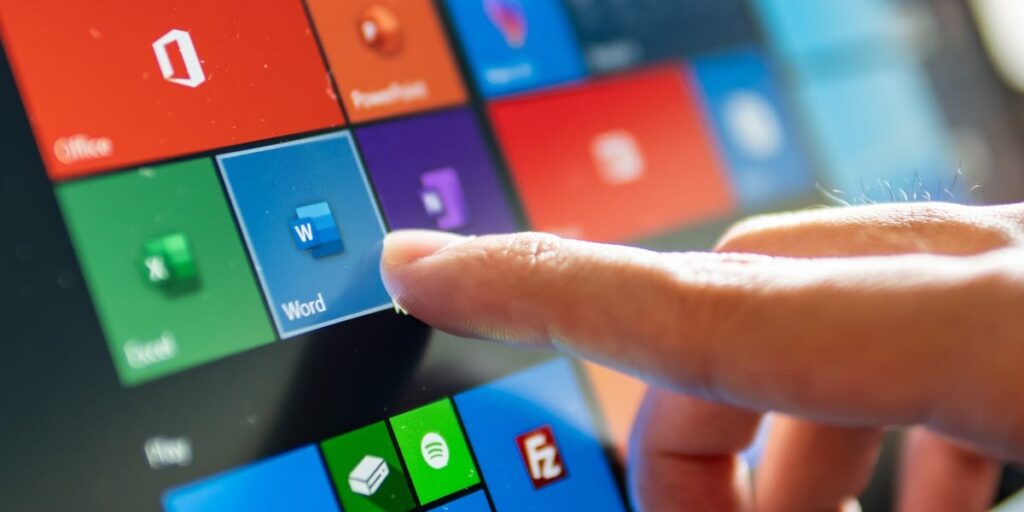 Personal Consumer Electronics
Personal consumer electronics is the most popular application of touchscreen technology. The application is represented by smartphones, laptops, desktops, tablets, cameras, e-books, handheld game consoles, etc. Small-size touch screens are mostly seen in this application scenario.
Gaming Machine
Slot machines, roulettes, betting machines, and lottery machines all feature touchscreen to show colorful pictures and animations and to enable players to operate by directly touching the screen with their fingers.
KIOSK Machine
Touch screens are integrated with KIOSK machines like self-service terminals and query machines. shops, shopping malls, restaurants, airports, hospitals, stations, governmental service centres, and hotels are utilizing self-service machines with touchable screens to help relieve the pain of customers and citizens waiting in queues and staff's workload in rush time. Self-service ordering machines at restaurants, self-service ticket machines at stations, self-service check-in machines at airports, self-service query machine at town halls and grocery self-checkout machines at shops and shopping malls are placed there for you to explore, to check and to operate. Medium-size and large-size touch screens are mostly seen in this application scenario.
HMIs
Human machine interfaces (HMIs) are another common application for touchscreen technology. HMIs are generally used in manufacturing facilities and other commercial workspaces as a part of control systems. The traditional versions of HMIs are basic and user can only control by old-fashioned levers and knobs. The updated versions of HMIs are more complex. Some HMIs integrate touchscreen interfaces to function as a method of control instead of levers and knobs.
The industrial equipment with monitors in the factory manufacturing line, the medical equipment with touch display, the fuel dispensers with touch screens at gas stations, and the fitness machine with touchable screens at gyms all utilize a touchscreen as an interactive interface between people and machines to enable people directly control the process with single-touch or multi-touch. Medium-size touch screens are mostly seen in this application scenario.
POS Systems
Point-of-sale (POS) systems with touchscreen interfaces are frequently used in retail establishments and other industries. Businesses can collect and process customer payments using POS systems. Traditional cash registers are gradually abandoned by modern businesses. Instead, businesses today use touchscreen-based POS systems. Small-size and medium-size touch screens are mostly seen in this application scenario.
Infotainment Systems
Touchscreen interfaces are widely seen in infotainment systems. An infotainment system is a type of electronic system for both entertainment and information searching, especially refers to information and entertainment systems built in automobiles. The majority of infotainment systems have touchscreen controls that can be used by the driver or a passenger. While some of them also have physical buttons, most infotainment systems have touchscreen interfaces these days. The infotainment systems of an automobile include car stereo and car GPS. Apart from the infotainment systems in automobiles, the in-flight entertainment screen is typical another application. Users can touch the screen to give constructions to the system to find the information they look for and to play the music and videos they are interested in. Small-size and medium-size touch screens are mostly seen in this application scenario.
Smart Appliances
Most smart appliances feature a touchscreen interface. Smart washing machines, smart clothes dryers, smart house security systems and other smart household appliances support some form of wireless connectivity (WIFI, Bluetooth, etc.) and automation. They are designed for security, energy usage optimization and efficiency so that the whole house can be operated in a more effective way. The availability of a touchscreen interface provides a simple and practical manner of control. Small-size and medium-size touch screens are mostly seen in this application scenario.
Touchscreen technology helps enrich the functions and enhance the operationality of the devices and equipment mentioned above. Its applications are not limited to the seven categories and continue to evolve.
Top One Tech Ltd. is a professional manufacturer specializing in the design, research and development, manufacture and sales services of touch screen, touch screen monitor and all-in-one touch screen computer. We provide touch and display solutions for device manufacturers, solution providers, developers, and distributors to realize and optimize their product's touch and display performances. We are specializing in providing customized solutions and services with no MOQ.