On July 12th, this Wednesday, colleagues from our Shenzhen team went to Macau to visit the 2023 G2E Asia Exhibition as planned and visited two customers there. We set off at 5:30 a.m. and drove to Zhuhai to enter Macau from the port in Zhuhai. After arriving at the Venetian Macao, we first visited the casino and saw many slot machines and roulette machines of various brands including SG, Aruze, Aristocrat, Spintec, etc. It was also a good opportunity for our new colleagues to learn about the product and market.
After that, we visited the G2E. Global Gaming Expo (G2E) is one of the world's most famous gaming industry exhibitions organized by the American Gaming Association (AGA) and Reed Exhibitions. It gathers major suppliers and operators in the gaming industry every year, including some most well-known players like SG, Aruze, Aristocrat, Spintec, IGT, etc. G2E is generally held twice a year, one in Asia, which is mostly hosted in Macau, China, and the other in North America, in Las Vegas, USA. Global Gaming Expo Asia (G2E Asia) is the must-attend trade show for Asian gaming-entertainment practitioners. It provides a one-stop venue for professionals in the gaming-entertainment sector to connect, forge fresh connections, find and showcase new products and solutions, and gain a deeper insight into the latest trends in the global industry. Over 95% of Asian casino operators attend and visit G2E Asia every year for cutting-edge products and solutions and market trends.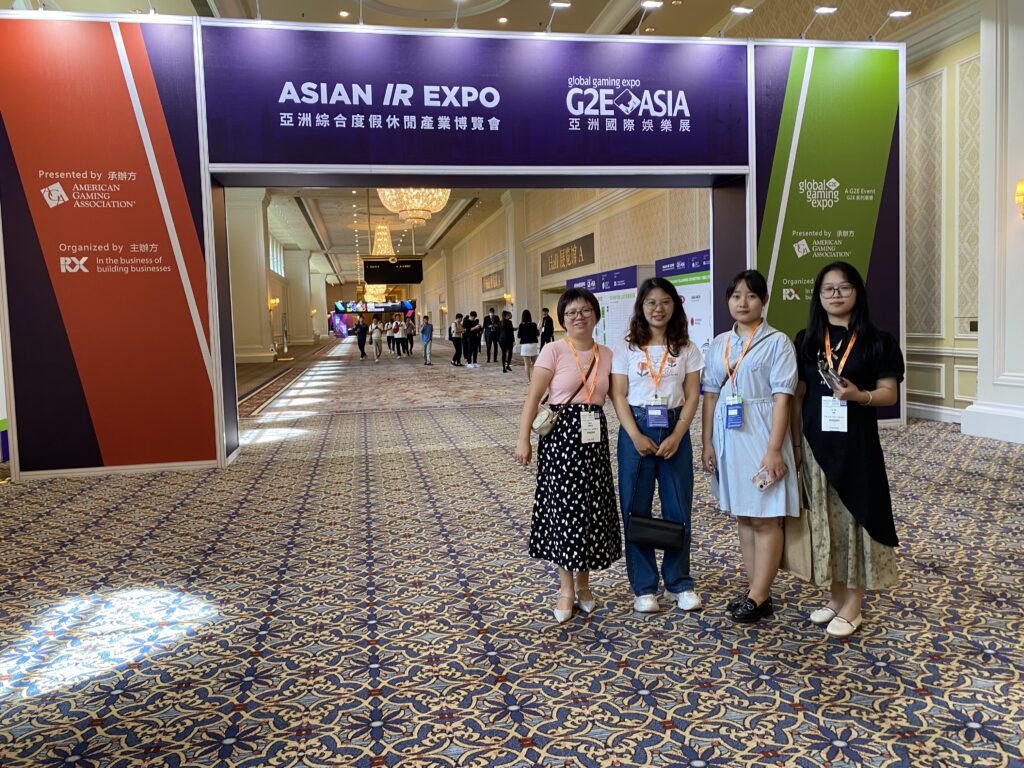 Last year, due to the epidemic, the G2E Asia was hosted in Singapore. This year, it was also held in Singapore in May. Because China's pandemic prevention and control was removed, the exhibition was held in Macau as usual this July. It was held in the Venetian Macao from July 11th to July 13th. However, since many suppliers and operators had already participated in the one in Singapore, there were not many suppliers and manufacturers in the industry participating in G2E Macau this time. There were also not so many visitors, which was a shame.
We made an appointment with the first customer to meet at the exhibition around 10:30-11:00. The customer has been involved in helping their customers repair and replace slot machines and other equipment in casinos. Top One Tech once provided them with customized touch display solutions, production and supply. The customer greeted us very friendly and warmly, and she took us to a local restaurant to eat authentic Portuguese dishes, which were very delicious. We really appreciate the customer's hospitality. Then the customer took us to visit their company and introduced their current business. The customer also told us that our website is very professional, and they were very happy to find a professional and reliable supplier that matched their needs like Top One Tech. We discussed details about the cooperation of the sheet metal project that we have been negotiating since last month. Last month, another customer representative of their company visited us in Shenzhen and visited our sheet metal factory. After the last meeting, the customer expressed their willingness for in-depth cooperation. This time, we further answered related questions for them. The customer said that they had contacted and talked with some sheet metal factories before, but either they couldn't make the products they needed, or they charged a high fee for molding. They are very happy to get a solution from their familiar business partner. And finally, we confirmed our cooperation on the sheet metal project. Because the project is urgent, the client asks us to make an invoice for them to start the customization process as soon as possible.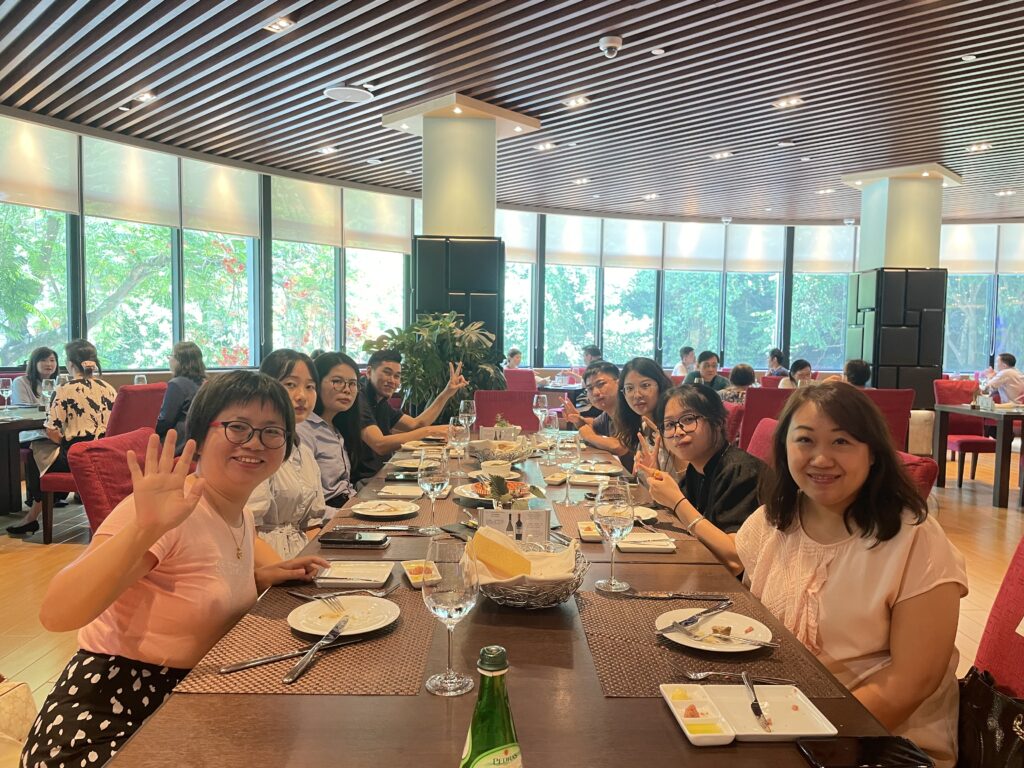 After visiting the first customer, we rushed back to the exhibition to meet another customer who hadn't met each other in the last 3 years because of the pandemic. This customer is mainly engaged in the agency and distribution of roulette machines of well-known brands  (such as Spintec) and providing customers with corresponding solutions, they also do ticketing-related business in casinos. Top One Tech provided customization and production of the touch monitors on the roulette machines for them before. During this meeting, we learned about each other's recent business status. We told the customer about the latest changes in our company's business: we have now added a custom sheet metal production business line in addition to the original touch display business, and the sheet metal factory has begun to accept orders. We also told our customers that we will go to Europe to visit our customers in November this year. And if there are any needs or orders that match the customer's business field, we will do our best to be a support. The customer was very happy to learn about our business change, and at the same time, he said that he would help introduce some new partners for our sheet metal business. The customer also shared with us the latest information on the Macau market: in 2022, Macau released new standards for gaming equipment, so many casinos will need to update their equipment including software and hardware, which will be a good business opportunity for us.
It's a pity that we did not see any major slot machine manufacturers on this year's G2E. But we were very happy to meet and talk with our friends face-to-face in Macau, we felt even more intimate, and we acquired a lot from the visits.
Top One Tech Ltd. is a professional manufacturer specializing in the R&D, customization, production and sales services of touch screens, touch monitors and all-in-one touch computers that can be integrated with gaming machines like slot machines, roulettes, ticketing machines, etc. We are specializing in providing customized solutions and services with no MOQ. We can also provide sheet metal product customization and production now including metal cases, metal cabinets, metal brackets, etc.