This Wednesday (17th May), we were very happy to have our customers and friends who came all the long way from Spain. The customers' company is mainly involved in supplying vending machines and self-service machines in Europe.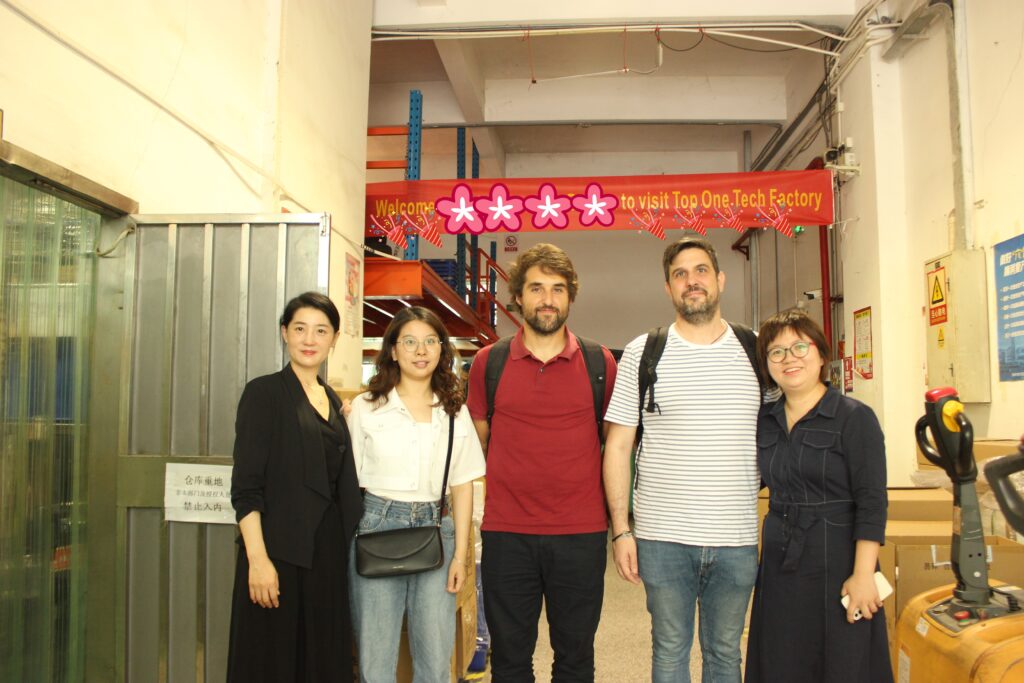 After a long-time pandemic lockdown which ended at the end of 2022, they finally arranged this business trip to come to China to visit the Asia Vending & Smart Retail Expo 2023 which was held in Guangzhou from 15th May to 17th May and visited their business partners. They were looking for more business opportunities and partners at the exhibition. Since it was a great time to visit us, they came to visit us and look around our factory in Shenzhen.
It has been many years since the customer cooperated with us for the first time. We have been assisting them in supplying touch and display hardware for their machines and devices and providing them with related technical consultation and support. We have cooperated very happily over these years. And the customer gives us very positive feedback about our products and services in our long-term partnership. They told us that our touch screens and touch monitors perform very well after being integrated with their devices with no failure reported. They trust us for our product quality and professionality.
The Top One Tech sales and technical department representatives took them to visit the touch monitor factory in the morning and the sheet metal factory in the afternoon. They are very satisfied with our production environment. Till now, we mainly cooperate in the touch display hardware area. We will broaden our cooperation to sheet metal. We both are excited about the coming related collaboration and shared business opportunities.
We are so happy that they like the local Cantonese Hakka featured dishes for lunch and the special Chinese gifts we prepared for them.
Once they arrived at the hotel, they sent us gratitude and compliment words by message. They said all our managers, employees, engineers, and assistants are fantastic people and thanked us for our hospitality. We also want to thank our friends for their visit, compliment as well as their trust and support over these years.
Top One Tech welcomes you to pay a visit to our factory and come to discuss business with us face-to-face. We will give you a more vivid experience of our production environment., production process and products.